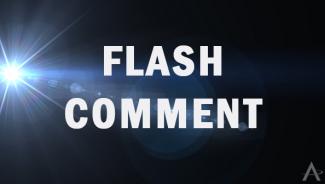 Flash Comment for March 13, 2023
In light of major news events last week, we wanted to provide a brief update on the markets. Last week has seen a confluence of events that is affecting both the stock and bond markets. They include:
Comments from Fed Chair Jerome Powell regarding a more aggressive tone in monetary policy to fight inflation.

We do note that additional news creates a scenario to argue against this aggressive tone.

The February labor report showed stronger-than-expected job gains. This is a key metric that the Fed considers in their decisions to raise interest rates.

A lower-than-anticipated increase in wages, also, a key metric for the Feds.

Treasury yields are tumbling in the wake of the labor report and worries surrounding the banking sector.

A continuing inversion of short-term and long-term interest rate yields.

The U.S. dollar is sharply lower, while crude oil and gold prices are trading to the upside.

The failure of Silicon Valley Bank - SVB. We note that this bank has a special niche serving venture capital firms and tech startups. Although specialized, it is concerning to the overall banking industry.

Additionally, we are quite concerned with the multi-trillion-dollar federal budget being discussed and its potential impact on inflation and the national debt.
We also want to offer some information to comfort you as you see news about the regional bank failure in Silicon Valley, California referenced above.  Our main custodian is Charles Schwab, one of the largest custodians in the world, holding over $7 trillion dollars in customer assets.
We have included an excerpt concerning The Securities Investor Protection Corporation (SIPC). The SIPC (similar to FDIC protection for banks) protects customers of brokerage firms. https://www.sipc.org/for-investors/introduction
"The Securities Investor Protection Corporation (SIPC) protects customers if their brokerage firm fails. Brokerage firm failures are rare. If it happens, SIPC protects the securities and cash in your brokerage account up to $500,000. The $500,000 protection includes up to $250,000 protection for cash in your account to buy securities."
https://www.schwab.com/legal/sipc-account-protection
Regarding SIPC, FDIC and additional account coverage.
To begin, we have been urging caution in our Affinity Capital Three Minute Market Digest's since early last year. Our Affinity Capital Portfolio Models contain high levels of short-term U.S. treasury bonds and cash – as much as fifty percent of our total portfolios. We added gold and silver earlier this year and some of the weakness in our portfolios are in positions where we have double-digit gains. We did sell most large growth, mid-size, small-size, and international investments early last year.
We want to stress that your portfolios are not highly correlated to the major benchmarks seen on the news, mainly, the Dow Jones Industrial Average, The S&P 500, and the Nasdaq. While we still see weakness as we manage through 2023, we are focusing on income producing securities as well as long-term opportunities amid this weakness.
We certainly understand that our clients lead busy lives. We will continue reaching out to clients to schedule first quarter meetings but if we have not yet visited, we ask you to reach out to us to schedule.
Of course, if you have immediate concerns or questions, call us anytime.
We seek to serve you at a high level and be good stewards of your hard-earned assets.
Thank you for the opportunity to be of service to you and your family!