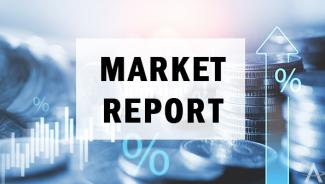 Market Report for March 22, 2023
Today, the Federal Reserve lifted rates by a quarter-point, raising the key benchmark at a range of 4.75% to 5%, the highest since 2007, from near zero a year ago.  This is the ninth increase in less than a year as they continue to fight a spike in inflation unseen in the past forty years.
Fed officials now expect economic growth to be slightly slower this year, and inflation slightly higher, than they predicted in December. They also forecast the need for additional rate hikes going forward.
The chairman of the Federal Reserve, Jerome Powell, said that the American banking system was "sound and resilient". This is in reference to the recent failure of three U.S. banks in the last two weeks as well as the fall of Swiss investment banking firm Credit Suisse.
Prior to the bank failures, it was anticipated that a rate hike of one-half percent was predicted and these latest events will lead to tighter lending criteria by the financial industry. This is one purpose of raising interest rates. This event may have accomplished what the higher anticipated rate hike intended.
We have been talking lately about further cash management strategies, both for income and for capital preservation.    U.S. Treasury Bills maturing in 30 days or less are paying above 3.90% APR or annual percentage rate, while 30-year Treasuries are yielding 3.60%.
This is a flashing recession signal when short-term rates are higher than long-term. We are taking advantage of these higher short-term rate for our client portfolios.
We continue to be cautious about the stock market and our portfolios reflect this outlook. Economic indicators as well as stock and bond market data lack clarity going forward and we will be  monitoring and evaluating the Federal Reserve statements following today's rate hike. At the end of this first quarter,  earnings  will be announced.. These events will be closely watched and will give us insight into the strength, or weakness, of economic activity later in 2023.
At the market close today, the Dow Jones Industrial Average was down over 500 points.  We continue to be in a bear market despite some periodic market rallies, and we continue to look for long-term opportunities.
As always, please feel free to reach out to us with any questions.  We thank you for the confidence you have placed in Affinity Capital to manage your investments and navigate these time together.