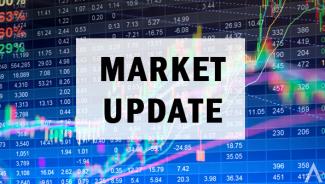 Market Update for October 19, 2023
We hope this message finds you well. We would like to provide you with an important update on the financial markets in light of Federal Reserve Chairman Jerome Powell's recent comments.
I. Inflation Concerns: A Reality Check
Chairman Powell's address today carried a significant message, one that we as investors have been keenly observing: the Federal Reserve's acknowledgment that inflation is not as "transitory" as initially perceived. This recognition that inflationary pressures are proving more persistent than expected has crucial implications for your investments.
In this context, it is essential to consider the potential consequences for your portfolio. Persistent inflation can erode the purchasing power of your assets. To hedge against this, it may be prudent to explore investments that traditionally perform well during inflationary periods, such as commodities, real estate, and Treasury Inflation-Protected Securities (TIPS). Additionally, companies with strong pricing power and the ability to pass on cost increases to consumers may present attractive opportunities in this environment.
II. Tapering and Tightening Monetary Policy
Another key aspect of Chairman Powell's speech was the indication that the Fed is contemplating an accelerated tapering of its bond purchases. This process is a precursor to potential interest rate hikes, indicating a more hawkish stance by the central bank.
This potential shift in monetary policy has significant implications for your investments. Historically, markets have been sensitive to changes in monetary policy. Equity markets, in particular, have enjoyed a prolonged period of low interest rates and ample liquidity, which has supported valuations. A move toward tighter monetary policy could lead to a repricing of risk assets, resulting in market volatility and potentially market corrections.
As your advisors, we will closely monitor these developments and make the necessary adjustments to your investment strategy. This may involve rebalancing your portfolio to mitigate potential risks while seeking out opportunities.
III. Data-Driven Approach and Labor Market Focus
Chairman Powell also emphasized the importance of adopting a flexible and data-driven approach to monetary policy. The Fed's commitment to reacting to evolving economic conditions offers some assurance to investors. It suggests that the central bank will be cautious in its tightening measures, aiming to maintain a stable economic environment.
The focus on the labor market is also noteworthy. While substantial progress has been made, Chairman Powell acknowledged that there are still gaps to be addressed. This focus on labor market conditions indicates the Fed's intent to remain dovish, even as it moves toward tightening policy. This approach may provide some reassurance to investors concerned about abrupt policy changes.
IV. Implications for Currency Markets
For our clients with international exposure, it is important to note the potential impact on currency markets. The prospect of a more hawkish Fed, with the potential for an early tapering of asset purchases and interest rate hikes, could lead to a stronger U.S. dollar. This may influence trade balances, commodity prices, and the competitiveness of multinational corporations. We will closely monitor the dollar's direction and assess the impact on your foreign investments.
V. Fixed-Income and Housing Markets
For clients with fixed-income investments and an interest in the housing market, it's crucial to consider how these sectors may be affected. As the Fed reduces its purchases of long-dated Treasuries and mortgage-backed securities, yields on these instruments may rise, impacting borrowing costs for businesses and consumers. This could affect sectors such as housing and interest-rate-sensitive industries. We will continue to evaluate your bond holdings and assess any adjustments required.
VI. Maintaining a Diversified Portfolio
In conclusion, Chairman Powell's comments have illuminated a shifting economic landscape and the Fed's determination to address rising inflation. The market implications are multifaceted and have a direct bearing on your investments. As your dedicated advisors, we are committed to proactively managing your portfolio during these dynamic times.
To navigate these uncertain waters, we are maintaining a diversified portfolio tailored to your long-term financial goals. This approach can help mitigate risks, capture potential opportunities, and ensure your investments are aligned with your objectives.
We are here to assist you every step of the way. Please do not hesitate to reach out to us with any questions or concerns you may have regarding your investments or the latest market developments. We will continue to monitor the situation closely and provide you with timely updates and guidance.
Thank you for entrusting us with your financial well-being. We remain committed to helping you achieve your investment objectives. Please do not hesitate to reach out with any questions or concerns.
We welcome your feedback and are always available to visit. Thank you for the opportunity to serve you and your family and to collaborate with you for—Wealth Management for Life!